Cox Distraction in Bradenton, FL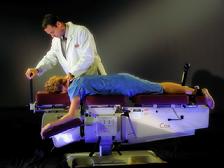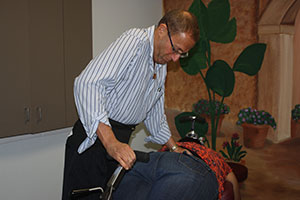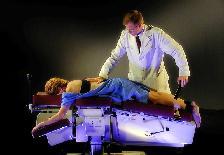 Cox Distraction is a specialized procedure that has involved 40 years of research, experience and technology in its development. This is a gentle, non-force, non-surgical procedure which works with the body's natural healing ability to provide relief and management of neck and low back pain.
Cox Distraction treats the following conditions:
Lumbar Herniated Discs
Cervical Herniated Discs
Thoracic Herniated Discs
Spondylolisthesis
Stenosis
Pelvic Pain
Compression Defects
Loss of spine lordosis
Loss of range of spinal motion
Whiplash-type injuries
Osteoporosis
Pregnancy back pain
Mechanical back pain
Patients unable to tolerate conventional adjustments

This list is neither inclusive of all conditions nor exclusive of other conditions.
Not every patient will benefit as other factors may influence the patient's response. The patient must be examined carefully to determine the appropriate treatment methods for the individual patient.
Research has shown that Cox Distraction allows the following:
Reduction of intradiscal pressure (Cox JM: Low Back Pain: Mechanism, Diagnosis Treatment, 6th ed, Philadelphia: Lippincott, Williams and Wilkins 1999:267)
Increase in intervertebral height (Id p. 263)
Increase in intervertebral foramen size (Gudavalli MR: Estimation of dimensional changes in the lumbar intervertebral foramen of lumbar spine during flexion/distraction procedure. Proceedings of the 1994 International Conference on Spinal Manipulation, June 10-11, 1994, Palm Springs, CA P. 81
Actual Treatment
Lumbar:
The patient lies on his/her stomach, with his legs strapped at the end of the table. The table is flexed, distracted and laterally flexed depending on the nature of the problem, while the doctor contacts the specific vertebrae. The goal is to reduce pressure in the joints and discs, increase the size of the holes where the nerves exit the spine, and lower the pressure on the spinal nerves.
Cervical:
The patient lies on his stomach. There is a cervical harness that is placed behind on the skull and is strapped to the table. The entire headpiece is moved into flexion, rotation and lateral flexion while the doctor contacts the individual vertebrae to remove pressure from the discs and nerves.
Benefits
Cox Distraction creates a push, pull, pumping effect on the intervertebral disc space and accomplishes the following: It relieves pressure on the spinal nerve, reduces tension on the annular fibers and nerve by making more room and improving circulation. It restores vertebral joints to their normal motion. It improves posture and movement while relieving pain, improving bodily function and creating a state of well-being.

In conclusion, if a patient is not responding to conventional chiropractic care or physical therapy, Cox Distraction should be considered. A small percentage of chiropractors are certified in Cox Distraction procedure and an even smaller percentage have the equipment necessary to provide Cox Cervical Distraction. Dr. Schwartz is certified* in Cox Distraction, participates in most insurance plans and welcomes your referrals.
*"The specialty recognition identified herein has been received from a private organization (Cox Technic) not affiliated with or recognized by the Florida Board of Chiropractic Medicine".